2022 Duruthu Sil Program for Adults
15 January, 2022 @ 8:00 am

-

5:00 pm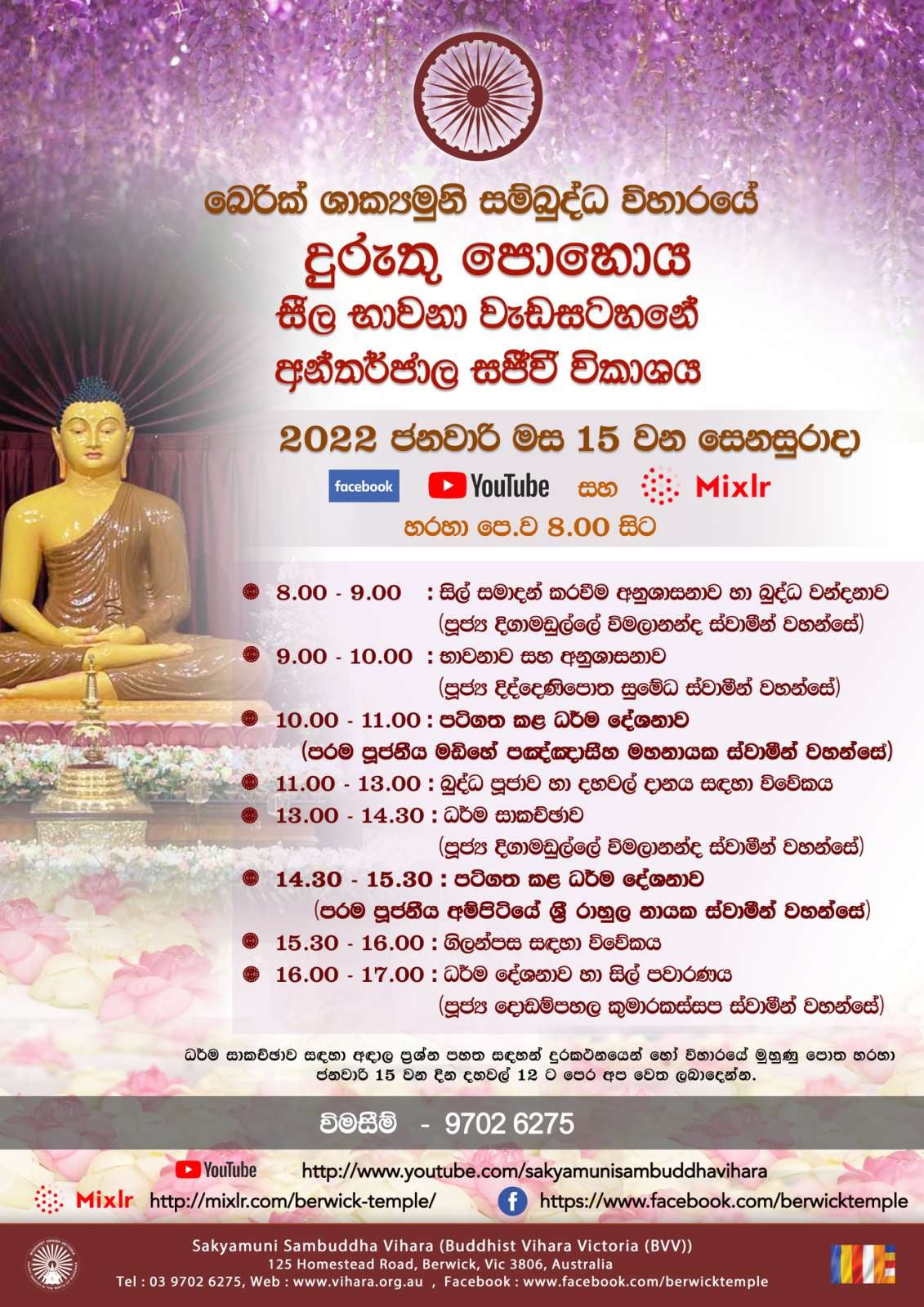 නව වසරේ මුල්ම සිල් භාවනා වැඩසටහන, මේ සෙනසුරාදා දුරුතු පොහොය වෙනුවෙන්.
ඒ සඳහා ඔබට විහාර අන්තර්ජාල නාළිකා හරහා සම්බන්ධ විය හැක. වැඩි විස්තර අමුණා ඇති දැන්වීමේ ඇති අතර එය ඔබගේ නෑ හිත මිතුරන් අතරේ ධර්ම දානයක් ලෙසින් බෙදා හරින්න.
තෙරුවන් සරණයි !
The official flyer for the Duruthu Sil program scheduled for 15th January.
Kindly share as a Dhamma dana.
Please subscribe to Vihara mailing list to receive events and program updates providing your email in the form at the bottom of the home page.
Related Events