Ever since the Buddhist Vihara Victoria (BVV) Inc. relocated to Berwick, City of Casey, we have been achieving several milestones in planning and developing various Building Projects. Below is the snapshot of key milestones we have achieved to date.
Monk's residence
Main Shrine room (Loku Budu Geya)
Dana hall
Commercial kitchen facility
Stupa (Sakyamuni Seya)
Bodhi tree, Ran weta
Current language school building, car port and new toilet facilities
Car parking area front of main building
Much needed outdoor storage facility (lockable Garage Shed)
Soma Thero's statue
Unveiling of Soma Thera's Statue (ceremony is scheduled for 24th April 2021)
Members and the advisory council of BVV together with Ven. Digamadulle Wimalananda Thero have decided to place a statue of Ven. Soma Thero in the area of the Stupa and Bodhi tree so that all the devotees will remember the pioneering monk who launched the concept of this magnificent Temple at Berwick. A life size statue of Soma Thero was made by a sculptor in Ahungama, Sri Lanka and brought here to be erected. It will be unveiled at a public ceremony. The idea was to remember Ven. Soma Thero as the initiator of the Temple and introduce him to all young children.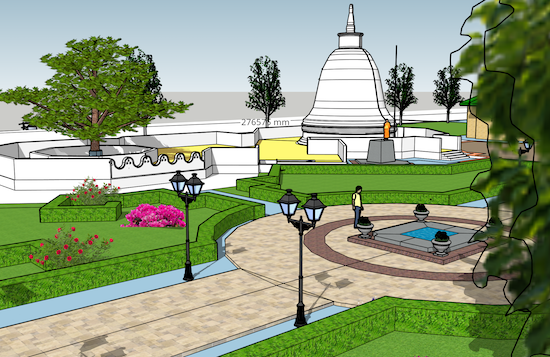 New language school building (opening ceremony is tentatively scheduled for June 2021)
Estimated project cost: $2,503,442 ($2.5M)
Grants received:

Australian Government Funding: $780,000 under Community Development Grant Scheme.
Other Funding: $240,000 committed by the State Government of Victoria under Multicultural Infrastructure Project.
BVV Inc. contribution: $1,483,442 committed by Buddhist Vihara Victoria Inc. in cash and in-kind (Volunteer Workers and Professional services)
This facility comprises of;

Seventeen classroom facilities (total building area 1200 Sqm.)
Stage facility (56 Sqm stage for performances)
Built-in operable (separators) in ground floor to divide classrooms during CSLS operating hours.
Upper floor 6 classrooms – separated permanently for classrooms, advanced education, share knowledge through discussions etc.
Library, staff room, kitchenette, office room, AV room, storeroom, changing rooms
This facility will also provide the opportunity for practicing meditation and the Buddha's teachings in a peaceful tranquil area away from main facilities, that is highly appropriate for spiritual practice.
Now there is a chance for you to donate and participate in this great cause too. We are currently accepting donations for the sanitary items of Level 1 and 2 toilets of the building. Please check more details about these items and donations by clicking here.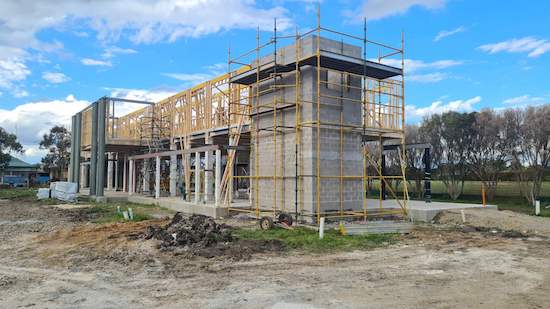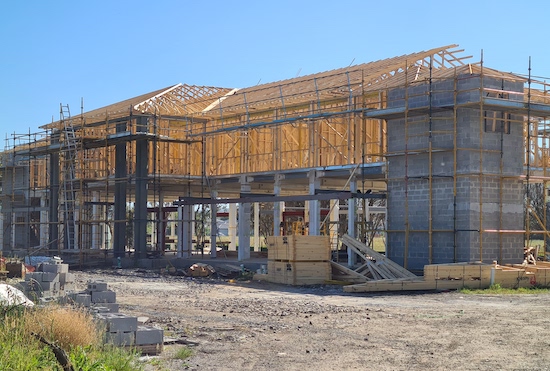 Security fencing project
Drainage system and landscaping project
Dragons arch (Makara thorana)