"Meditation brings wisdom; lack of meditation leaves ignorance. Know well what leads you forward and what holds you back, and choose the path that leads to wisdom."
ආයුබෝවන්! ශාක්‍යමුනි සම්බුද්ධ විහාරය
Sakyamuni Sambuddha Vihara
Registered as Buddhist Vihara Victoria Inc. (BVV Inc.)
Sakyamuni Sambuddha Vihara was first established in 2002. Venerable Soma Thero's notion aspiration was, that one day the Vihara should become a center for Buddhist Education, Research, Information & Culture. It was his vision that this would not just be a temple for Sri Lankan Buddhists but, be a central point for all who wished to learn more about the teachings of the Lord Buddha.
Upcoming events
See Upcoming Events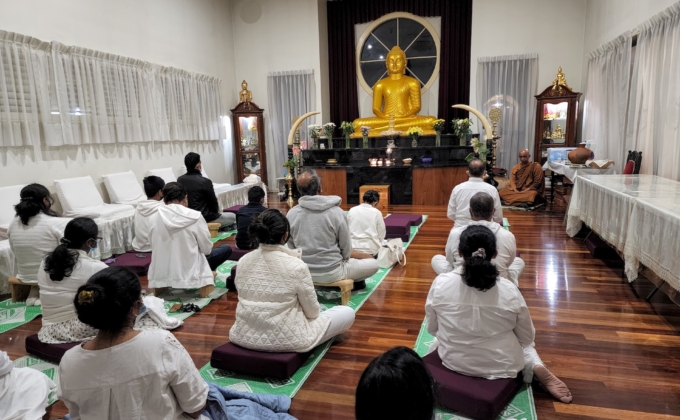 Cost
Dear Devotees, The guided meditation program will be running every Saturday (with some exceptions, please check the website event calendar before attending) for 1 hour from 5.45 pm to 6.45…
Cost
The sixth Vas Dhamma Sermon during this Vas season will be conducted by Venerable Akaravita Sangananda Thero on coming Saturday, 20th August 2022 from 8.00 PM. Please refer to the flyer below…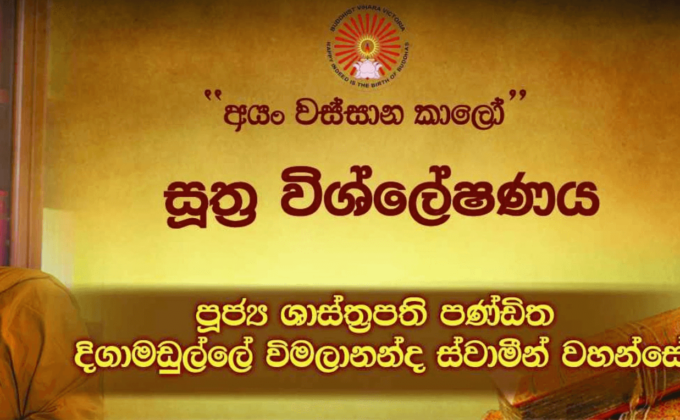 Cost
Dear Devotees, Sutta discussions will be conducted on Fridays at 8.00pm during the Vas season, This is an online-only event and you may listen via the Vihara radio channel Mixlr…
Join our mailing list to keep informed of the activities at Sakyamuni Sambuddha Vihara.