2023 Medin Sil Program for Adults
4 March @ 8:00 am

-

5:00 pm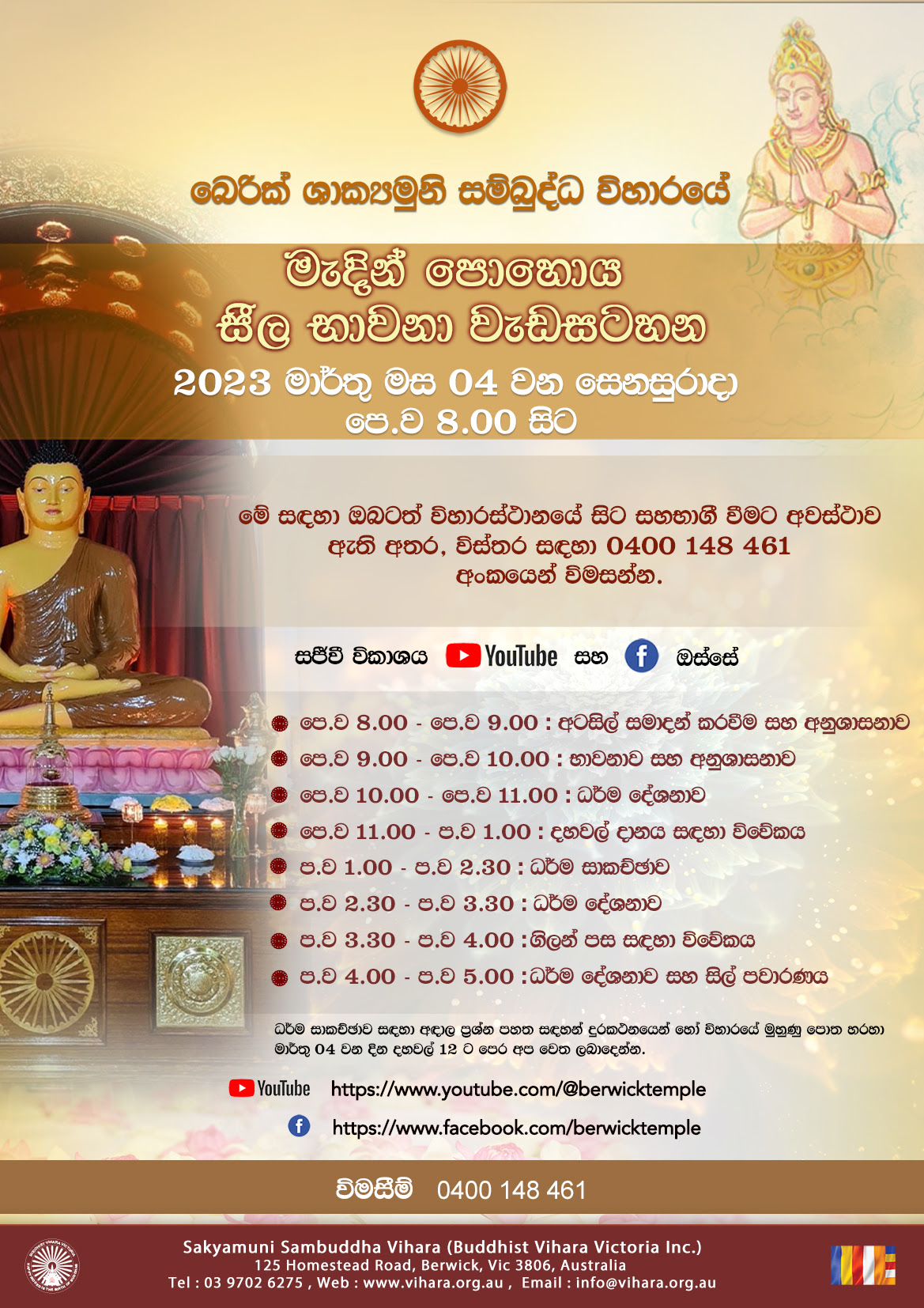 Dear Devotees,
March (Medin) Sil program will be held on Saturday 4th of March 2023 from 8.00 am to 5.00 pm at the Sakyamuni Sambuddha Vihara. You may participate in the Sil program at the Vihara or online using the Vihara online channels listed at the end of this email.
Please contact via 0400 148 461, 0430 300 977 for any enquiries.
Please see the flyer for more details.
අන්තර්ජාල සජීවීනාලිකා / Live streaming channels
YouTube link: https://www.youtube.com/@berwicktemple
Facebook link: https://www.facebook.com/berwicktemple/
May the Noble Triple Gem bless you!
Please subscribe to the Vihara mailing list to receive events and program updates by providing your email in the form at the bottom of the home page.
Related Events