Dhamma sermons – Vassana Season 2021
14 August, 2021 @ 8:00 pm

-

9:00 pm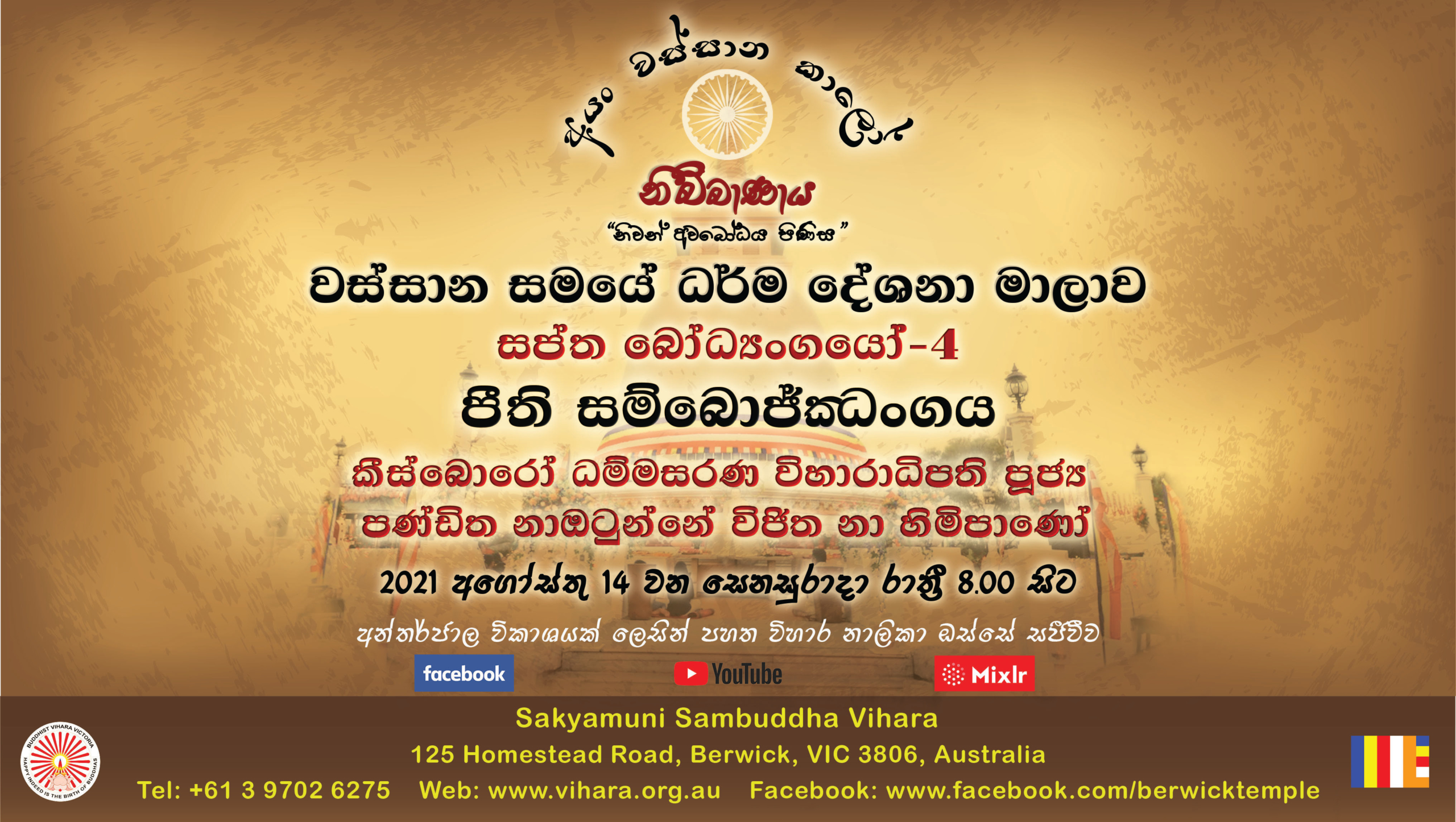 වස් ධර්ම දේශනාව – අගෝස්තු 14 සෙනසුරාදා සවස 8.00 ට :  කීස්බරෝ ධම්මසරණ විහාරාධිපති පූජ්‍ය පණ්ඩිත නාඔටුන්නේ විජිත නායක ස්වාමීන් වහන්සේගේ විසින් සිදු කරනු ලබන වස්සාන ධර්ම දේශනාව අගෝස්තු 14 වන සෙනසුරාදා ප.ව 8.00 ට විකාශනය වන අතර  ඔබටත් විහාරස්ථාන අන්තර්ජාල නාලිකා හරහා සම්බන්ධ වන ලෙස මෙත් සිතින් ආරාධනා කර සිටිමු.
අසිරිමත් වස්සාන සමයේ දිගහැරෙන 'නිබ්බාණාය' සදහම් දේශනා මාලාව ජූලි 24 වන සෙනසුරාදා සිට…
මෙම ධර්ම දේශනා සඳහා ඔබටත් අන්තර්ජාලය ඔස්සේ සහභගී වන මෙන් මෙත් සිතින් ආරාධනා කර සිටිමු.
තෙරුවන් සරණයි!
From Saturday, 24th July, a series of Dhamma sermons will be broadcast via Vihara media network as a part of Vassana Season.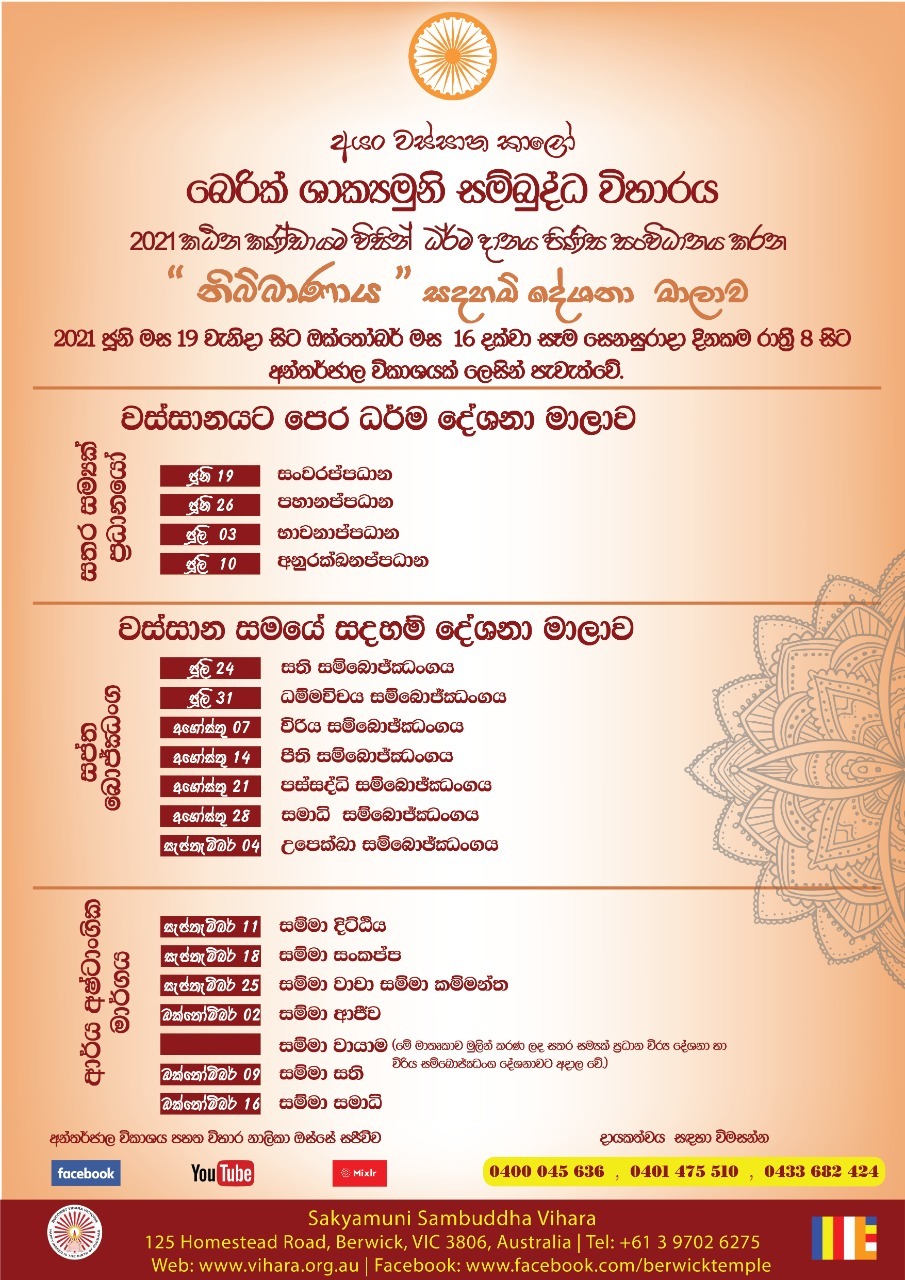 Related Events