Beginning of the year blessings (1st January 2022)
1 January, 2022 @ 8:00 am

-

10:00 am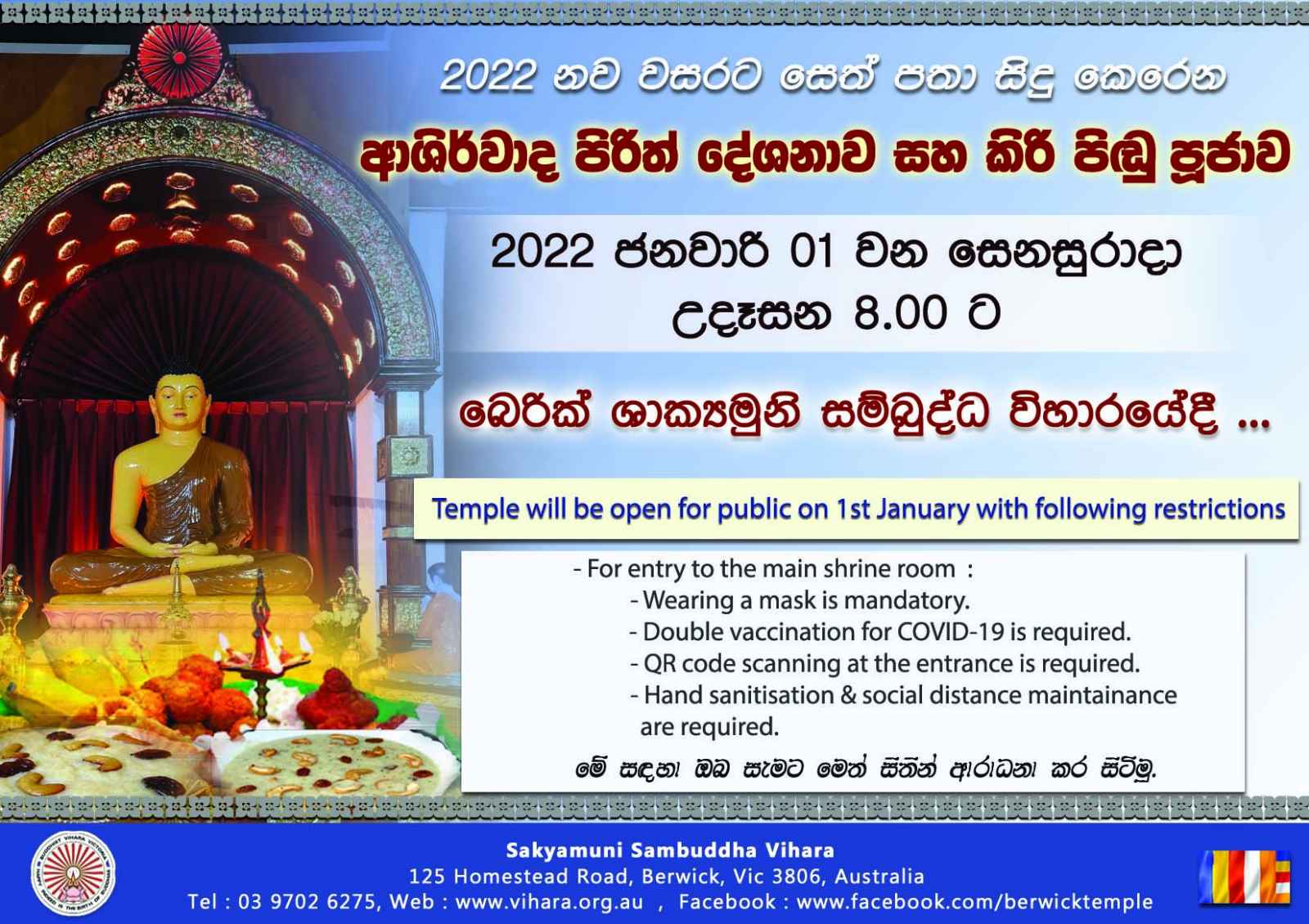 නැවුම් සිතුම් පැතුම්, අලුත් බලාපොරොත්තු, යහපත් ප්
‍
රාර්ථනා සමගින් නව වසර උදාවට ඇත්තේ තවත් දින කිහිපයක් පමණි.
ඒ නව අවුරුදු උදාව තෙරුවන් නැමද, බුදු රජාණන් වහන්සේ වෙත පිදෙන කිරිපිඩු පූජාවක් සමඟින් අරඹන්නට ඇත්නම් කෙතරම් අගනේද?
ශාක්
‍
යමුනි සම්බුද්ධ විහාරය ඒ වෙනුවෙන් ඔබ සඳහා ජනවාරි පලවෙනිදා මෙලෙසින් විවෘත වන වගයි.
Special blessings ceremony for the new year will be held from 8 AM on 1st January 2022 subject to government health directives as outlined in the official flyer above.