Poson Weekend 2021
26 June, 2021

-

27 June, 2021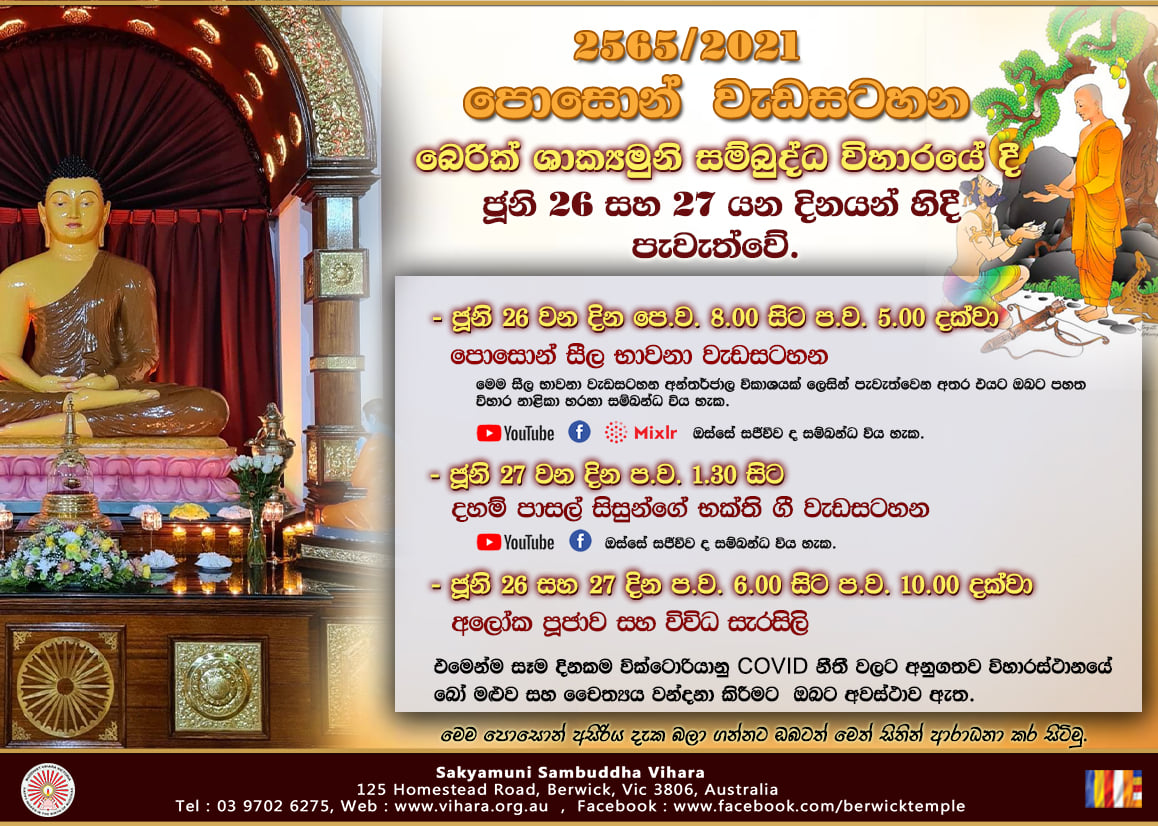 ශාක්

‍

යමුනි සම්බුද්ධ විහාර අසිරිමත් පොසොන් උදානය 2021
සෙනසුරාදා: සීල භාවනා වැඩසටහන පෙ.ව 8 සිට
ඉරිදා: දහම් පාසල් දරුවන්ගේ භක්ති ගී වැඩසටහන
– අන්තර්ජාල සජීව විකාශයක් ලෙසින්.
ආලෝක පූජාව සහ පොසොන් සැරසිලි දෙදින පුරාම විහාර භූමියේදී..
????? ??????? ????
– Sil Program 8 AM onwards – Saturday
– Community Language School students' Poson Bhakthi Gee (musical) from 1.30 PM onwards – Sunday
Poson decorations and lighting will be displayed be throughout weekend and available for public viewing outdoor complying with current Covid19 rules.
Related Events