Special Dhamma Sermon by Ven. Uda Eriyagama Dhammajiva Thero
1 January @ 8:00 pm

-

9:00 pm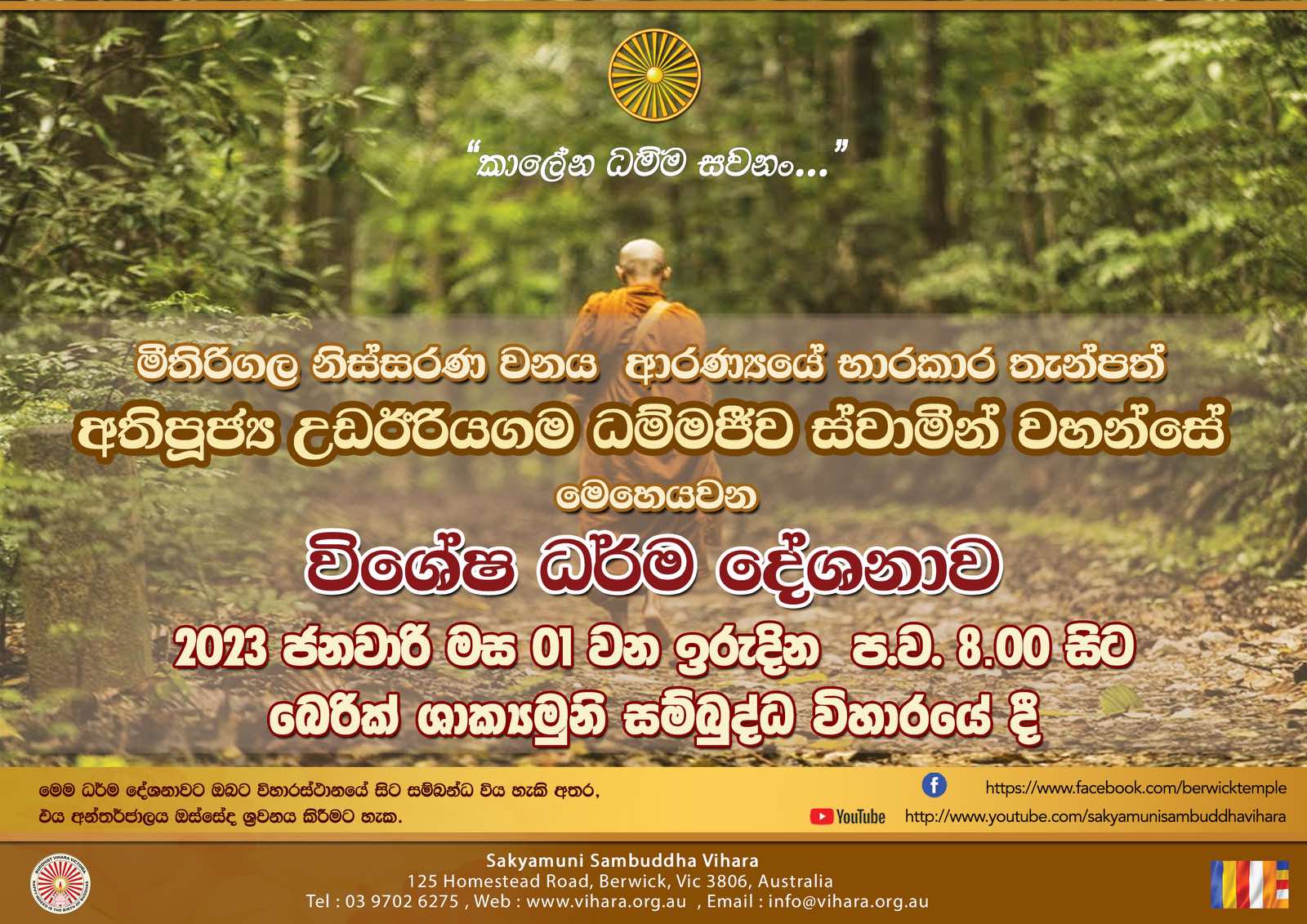 Dear Devotees,
There will be a special Dhamma sermon conducted by the Abbott and Chief Preceptor of Mitirigala Nissarana Vanaya, Ven. Uda Eriyagama Dhammajiva Thero on Sunday, the 1st of January 2023 from 8 pm at Sakyamuni Sambuddha Vihara.
We would like to invite all of you to participate in this special occasion.
May the Noble Triple Gem bless you!
අන්තර්ජාල සජීවීනාලිකා / Live streaming channels
YouTube link: https://www.youtube.com/@berwicktemple
Facebook link: https://www.facebook.com/berwicktemple/
Related Events