1 event,
Sunday School Enrolments 2022
Please check Sunday School page for more details.
1 event,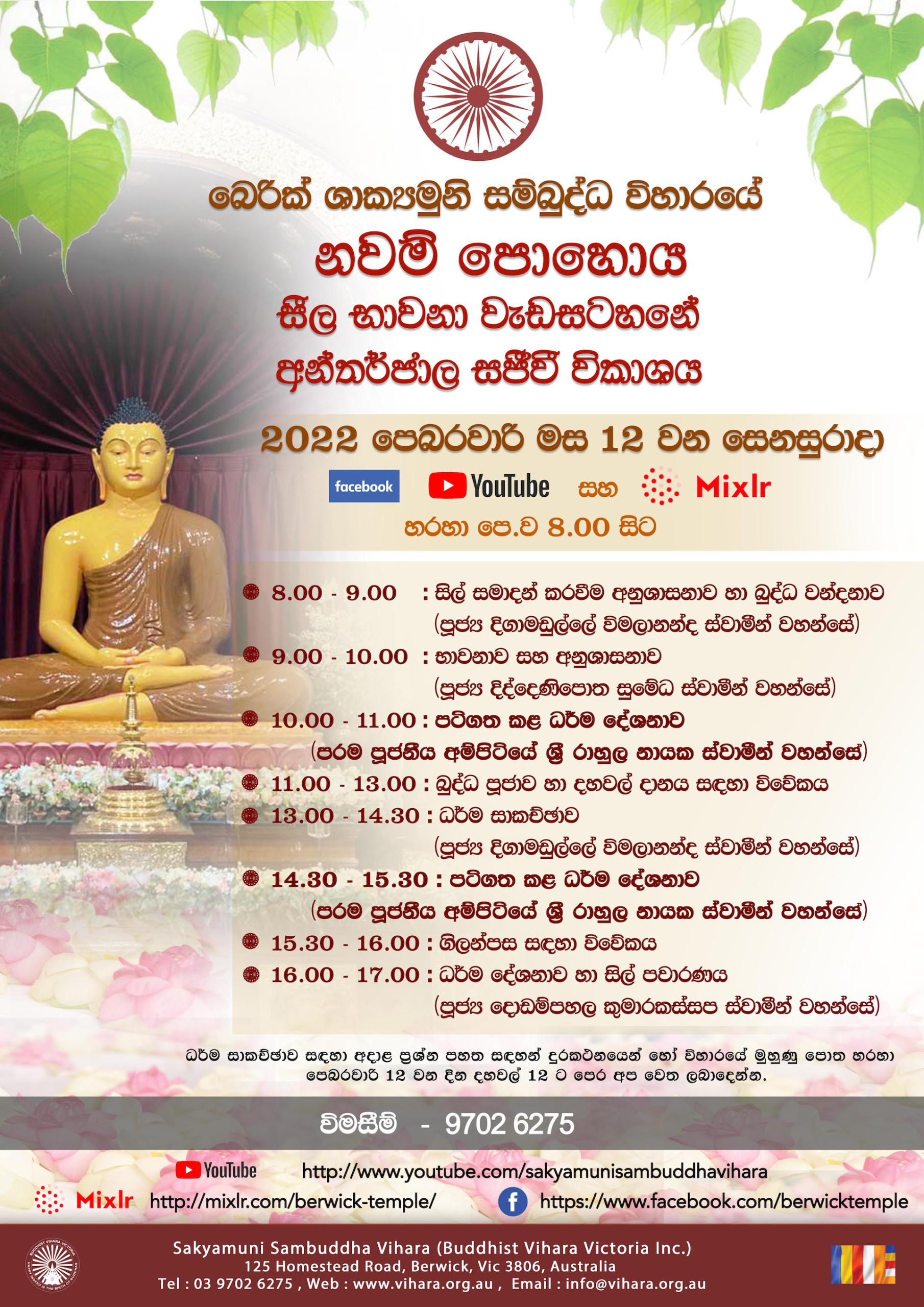 බෙරික් ශාක්‍යමුනි සම්බුද්ධ විහාරයේ නවම් මස මාසික සීල භාවනා වැඩසටහන පෙබරවාරි 12 වන සෙනසුරාදා පෙ.ව. 8.00 සිට විහාර අන්තර්ජාල නාළිකා හරහා පැවැත්වේ. ඒ සඳහා ඔබට විහාර අන්තර්ජාල නාළිකා හරහා සම්බන්ධ විය හැක. වැඩි විස්තර අමුණා ඇති දැන්වීමේ ඇති අතර එය ඔබගේ නෑ හිත මිතුරන් අතරේ ධර්ම දානයක් ලෙසින් බෙදා හරින්න. මාසික සීල භාවනා වැඩසටහන පෙබරවාරි මස 12 වන…
2 events,
Enrolments will be re-opened only for this Sunday between 1:30 pm and 2:30 pm. If you or anyone you know misses enrolling for 2022, please visit the Sunday School building this Sunday.
BVV CSLS cordially invites you to the Annual General Meeting, which will be held in the newly built school building this Sunday, 13th Feb 2022 from 2:30 pm to 4.30 pm. Regular classes will not be held this week. Hence please don't send your child/ren to Daham Pasal this Sunday. Textbooks for all grades will…
2 events,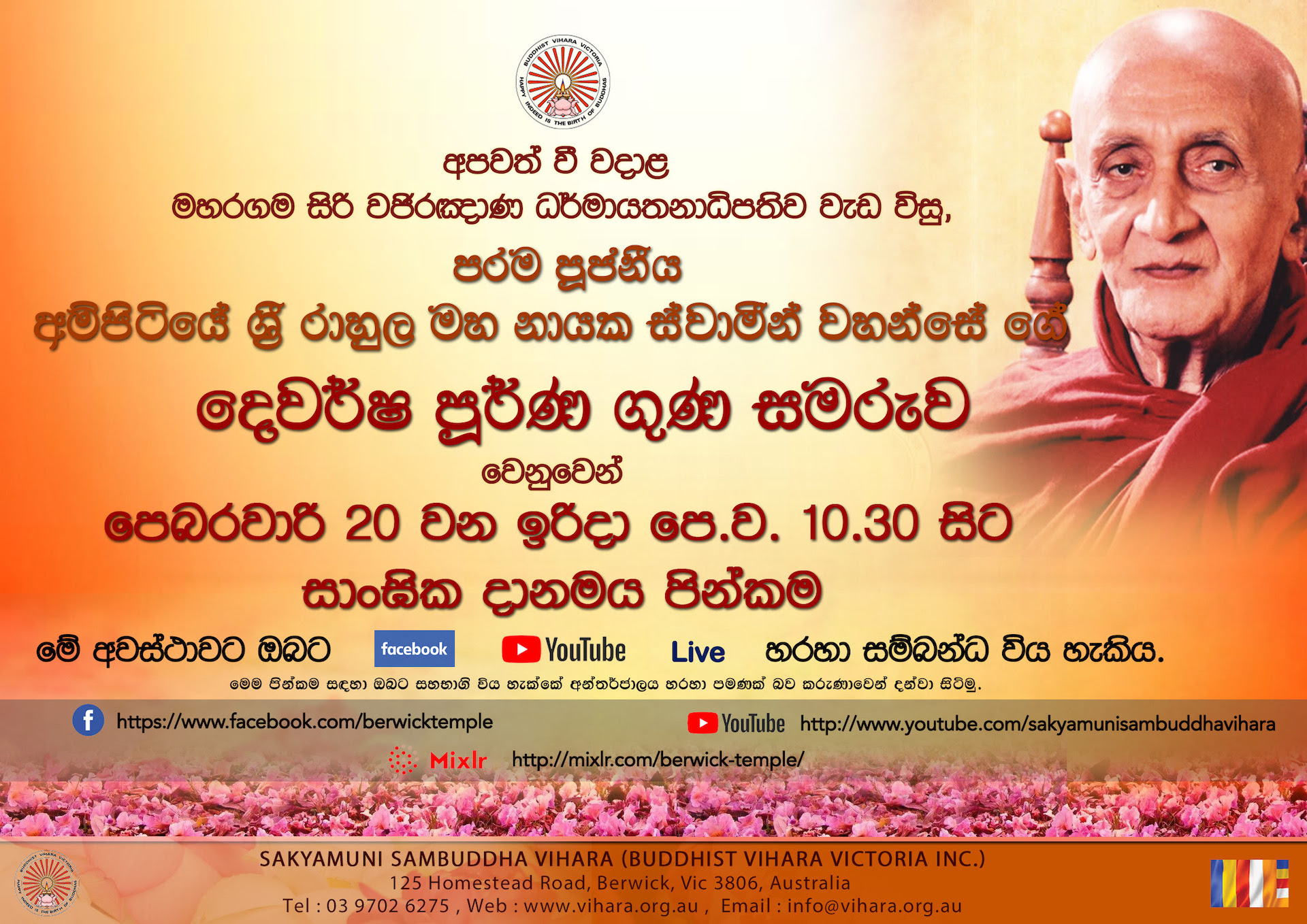 පින්වත් කළණ මිතුර,  අති පූජ්‍ය අම්පිටියේ ශ්‍රී රාහුල  මහ නායක ස්වාමීන් වහන්සේගේ දෙවන ගුණානුස්මරණ පින්කම - පෙබරවාරි මස 20  වන ඉරිදා උදෑසන 10.30 අති පූජ්‍ය අම්පිටියේ ශ්‍රී රාහුල  මහ නායක ස්වාමීන් වහන්සේගේ දෙවන ගුණානුස්මරණය වෙනුවෙන් පවත්වන සංඝගත දක්ශිණාව පෙබරවාරි මස 20 උදෑසන 10.30 සිට විහාර නාළිකා ඔස්සේ විකාශය කරනු ලැබේ.  මෙම පින්කම සඳහා ඔබට විහාර නාළිකා හරහා සම්බන්ධ විය හැක. දිනපතා…